Welcome to 1051 Salon & Spa.
We are a premier full service Salon & Spa with a passionate and talented group of stylists, estheticians, nail technicians, and massage therapists serving Wilmington, Wrightsville Beach, and surrounding areas of coastal southeastern North Carolina. We invite you to come in so we can meet you and give you a tour of our facility.
---
OWNER
Amy Dickson – Stylist
Amy is a Wilmington native, she has been in the industry since 1992, it has been a life long dream to have her own salon and she has created a relaxing elegant experience but with a personal feel! Amy is very passionate about her work and strives to continue to provide the latest trends as well as the classics ,her continuing education for her self as well as her staff will ensure that you have the best style possible. She has put together an amazing team of stylists and spa professionals for everyone to experience 1051 salon and spa!
---
MANAGER
Becca Semon
I'm a licensed cosmetologist who specialized early on with spray tanning and salon management. I have been in the cosmetology field for over twelve years before I decided to pursue my love for baking; leading me to become a pastry chef for four years. Only after working endless hours and perfecting my baking skills, I realized how much I missed the salon atmosphere, so I decided to give it another try. I was extremely lucky to finally find my home at 1051 Salon and Spa! It has brought me immense joy to work in an establishment with such a strong, passionate, and talented group of people who have entrusted me to be their manager. When I'm not working at the salon, I stay busy with another passion of mine, which is photography. I love taking photos and have turned that love into a small business, called NC Hot Spot Photography. I specialize in landscape, architecture and urban decay photography. You can find me on the weekends doing art festivals all around NC. Not only do I participate in a number of events around the community throughout the year; I'm also in charge of overseeing our salon's annual She Rocks Cut-A-Thon. In addition, I happily belong to three local marketing groups and one women's empowerment group. All of that being said, I'm beyond thrilled to have a seat on the She Rocks Organization board and can't wait to represent our community!
---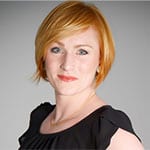 HAIR
Brittney Dickson – Colorist/Stylist
Hi, I am the daughter of Amy Dickson who inspired me to become the stylist that I am today. I have nine years of experience and trained at the Paul Mitchell Academy in Virginia. I am originally from San Diego, CA but have found my home in Wilmington, NC. where I established and since flourished in my career. I specialize in color, wedding hair and make-up. I have also enjoyed my roll as a L'Anza educator for the past three years. You are sure to enjoy a positive and professional experience when your in my chair.
---
HAIR
Hope Burton – Colorist / Stylist / Extension Specialist
Hope has loved being a hairstylist since 2006. She will love creating your signature look through hair and makeup. Hope firmly believes a great look starts with a strong consultation. She always takes the time to understand every client's needs and expectations. Hope believes your hair is your permanent accessory. She has traveled the country continuing her education so your look is guaranteed to be beautiful and current. Through her positive attitude and professional expertise you are sure to enjoy your salon experience.
---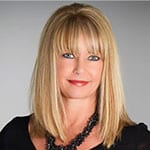 HAIR
Kelly Andrews-Asp – Colorist/Stylist
Kelly is a native of Wilmington. She brings over 20 years of experience to 1051 Salon and Spa. She is absolutely excited to be a part of this amazing team. Kelly is a master dimensional colorist and perfectionist in precision and razor cutting. She also does Brazilian blowouts, keratin smoothing treatments, and if you need more length or fullness, she offers So-Cap extensions. She is a true professional and has a passion for delighting her guests.
"Your hair is your best accessory! Hair is personal and should suit the person that wears it. Consultation in key. It is my desire to have everyone leave our salon and spa feeling amazing inside and out."
---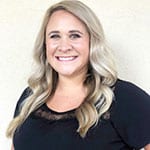 HAIR
Keri Collins – Colorist / Stylist / Brazilian Blowout
Born and raised right around the corner, I have always considered Wilmington home! My journey in cosmetology started at a very young age. I have always enjoyed doing hair for everyone around me. Even while obtaining my Business Degree at UNC-Wilmington, I was still practicing the craft of highlights and color for roommates, friends, and family. I especially enjoy creating dimensional blondes, and giving clients what looks most natural for them! I also love giving clients a total makeover from Brazilian blowouts to tape-in extensions. I enjoy welcoming everyone, from the locals to the new locals!! My goal when a client sit in my chair is for them to have a wonderful time with me and leave feeling confident, beautiful, and refreshed physically and emotionally!
---
HAIR
Brittany Foy – Colorist / Stylist / Bridal Hair / Makeup
Brittany likes to stay on top of the latest trends for her clients, creating a fun and fabulous atmosphere and a all around enjoyable experience. So rather your in need of a killer blonde highlight, a fresh new look or updating your makeup trends. Stop on by and let Brittany take care of you.
---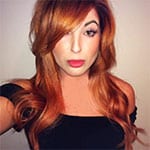 HAIR
Kara Rainey
Kara is from right here in Wilmington, NC! She has always had a passion for hair, but her specialty is color and she loves creating bold fashion colors and balayage. Kara is a Mexican food connoisseur and has an unhealthy obsession with queso. Kara also loves puppies and is a part time-meteorologist/storm tracker, we can always count on her to keep us ahead of the storms and to keep up with the latest trends in hair color!
---
HAIR
Alicia B. Benton – Colorist / Stylist
Alicia is a native of Wilmington and has been a hairdresser for over 20 years. Her passion for the industry led her to become an educator, platform artist, and trainer for L'ANZA Healing Hair Care. She has traveled the U.S. and Canada as an advanced Healing Artist for L'ANZA for nine years. She has trained with and been mentored by worldwide leaders of the beauty industry. She's honored to bring her experiences and expertise back to her hometown. Alicia specializes in color and cutting and loves to collaborate with each client to individualize the look.
---
HAIR
Kylie Fasking
Hair and beauty have been a passion of mine for as long as I can remember. My favorite thing about my career is the ability to develop lasting relationships with my clients, and watching them leave feeling beautiful and pampered. I give my full attention to every client, making sure they know they are special and I work hard to make their hair dreams a reality!
---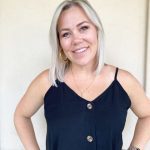 HAIR
Megan Ball – Colorist / Stylist / Bridal Hair
I have been in the hair industry since 2005. I specialize in multi-dimensional highlighting, color, trendy/traditional hair cuts/styles, keratin treatments, weddings, and formal upstyles. I want people to feel comfortable and good about themselves when they leave my chair!! I love being a stylist now as much as when I started!! I have been in Wilmington most of my adult life and met my husband here!!! I am a mom of two beautiful girls who keep me on my toes!! I love the beach and being on the water. I am super excited to start this new chapter in my life and be a part of this salon family at 1051!!!!
---
HAIR
Hannah Edmonds – Colorist / Stylist
I have always been all about hair, from coloring my Barbie's hair with marker to finishing cosmetology school to live out my hair dreams. I specialize in lived in color, balayage, and curly hair! My goal in life is to make people feel beautiful and I'd be honored to have you come sit in my chair.
---
NAILS
Kathrine Pope – Nail Technician
Hi, I am 1051's nail tech extraordinaire. I was trained by the one and only Pamela Stelling here in Wilmington in addition to being a Creative Nail Master Technician. My goal is to provide each client with beautiful nails as well as an amazing experience. I'm confident your visit to 1051 will be a great time and provide great results. When I'm not making nails beautiful, my free time is spent with my husband and daughter loving life. Thanks… Katherine.
---
NAILS
Esthefani Garcia – Nail Technician
Esthefani was raised in Wilmington, NC and has been a nail technician since 2006.
She's a fun, loving, postive person who loves to spend time with her husband, boys and cute puppies. Nails are definitely her passion and Esthefani strives to make each client feel confident and beautiful at each appointment.
---
ESTHETICIAN / LASH LIFT
Gena Fernandez – Licensed Esthetician
A licensed Esthetician since 2003, Gena has acquired comprehensive experience and training in all aspects of skin care. Possessing extensive understanding in body waxing, PCA chemical peels and skin care treatments using Yonka products. Gena specializes in Xtreme eyelash extensions; a revolutionary product that provides longer, more luscious lashes. She has been an Xtreme certified lash stylist for 10 years. Possessing a passion for helping you feel more confident in your skin, she aims to educate you on skin care and treatments to help you maintain healthy and radiant skin.
---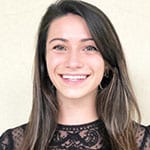 ESTHETICIAN / LASH LIFT
Taylor Holmes – Licensed Esthetician / Lash Lift
Taylor is a licensed esthetician who moved from Virginia to the Wilmington area in 2019 with her fur baby Penny! After receiving her Bachelor's degree, she then received her esthetician license from Von Lee International School Of Aesthetics. Striving to further her knowledge in this field, Taylor then attended and graduated from the National Laser Institute. With her father being a retired Naval officer. Taylor often moved around which, in return has given her a unique opportunity to work in a diverse setting while improving her skill set. Most importantly, She love to Tailor her services to the specific needs of each of her clients, creating a relaxed atmosphere and enjoyable experience. So whether you are in need of removing some unwanted hair before you hit the beach, or just unwind after a long day, stop on by and let Taylor take care of you.
---
MASSAGE
Jenica Warner – Licensed Massage Therapist #16811
Jenica Warner graduated from Finger Lakes School of Massage in 2014. She Specialties in cupping, hot stones, pre-natal, CTT(Connective Tissue Therapy), chakra balancing. She's a huge foodie and enjoys trying new restaurants/ foods. Waking up to the sunrise over the ocean is definitely one of her favorite things.